So, you were blogging, and meanwhile, someone suggested you start a Vlog. Would you like to make your own vlogging post? Get a kick start here. In the present scenario, vlogging has become a hub of attracting blog traffic that to in less time. Vlog allows YouTubers to tune blog traffic via video content. Don't fear whether you people like or see your post or not, if you read this "Vlogging For Dummies" guide.
The choice of topic and platform needed for a successful vlog start-up. Essentially, the platform allows you to share and upload interesting content embedding in a blog post. Isn't it amazing? Which platform makes your dreams come true? Undisputedly, YouTube is the first and the most popular vlogging Platform on the Internet. However, many a time people post rubbish content to get traffic because they lack the basics of this skill.
Vlogging For Dummies Kick Start
Within 24 hours, you can make incredible content that would spread like a killing virus. The wisdom comes with a brilliant mindset and niche of your passion. If you don't like exposing yourself on YouTube, there are several alternatives to it, a world full of opportunities for bloggers. Use platforms like Instagram Live, Facebook Live, and short video series with Vimeo. The point circles around creating a creative and constructive content rather than rubbish, low quality one.
Editing Part
Veoh is an on-the-go platform with zero restrictions that attracts tons of people who wish to watch uploaded videos. Always want to be a filmmaker? Here is the opportunity. Today newbie needs VideoPad for editing. It's a useful tool for windows and Mac operating systems with a complete focus on professional editors in a timeline.
Cameras, lighting, And Audio
Video editors use a webcam to film post as it's the easiest way. So, you should first have a webcam, for example, a Logitech Pro 9000 that gives the best quality. Vlogging allows you to make a film using tripods as well; you don't need to purchase anything if you have a mobile with a high-resolution camera. External factors such as background noise and wind edited using editor.
Want to look more professional? Lighting makes a difference in the quality of the vlog post. Shooting outdoor compared to indoor in natural light can boost the requirement needed to make it viral. It's true.
Vlogging For Dummies Content
So, ready with vlogging platform and software, it's time to make super attracting content. Will it be a personal update, a tutorial, or a product review?
It could be anything you're passionate about but don't make it boring. How? Don't show off personality and let it be a simple one. Followers needed to be lost in the content and stick like an ant to sugar piece. Consider detailing related to presenting style and background. Take an inspirational subject and become a vlogging hero.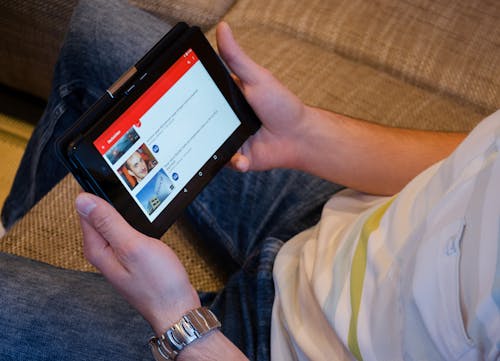 Conclusion
Short clips welcome all sorts of visitors, and you thoroughly introduce yourself uncovering things on your vlog platform.
Don't forget to use "tags" as they surprise people and you keep starting point precise. Fire the platform with the first vlog post.