The craze of vlogging seems proliferating. These days it has more extensive career opportunities. Due to this reason mostly, people start their careers in vlogging. But vlogging is not an easy task. So, people feel nervous to start their careers in vlogging. But after getting proper knowledge and ideas, it becomes easy to start a career in vlogging. If you wanted to start your career in vlogging, then the vlogging tutorial is the best option for you. We bring you the proper guide about vlogging. In this tutorial, you can get information about vlogs editing, techniques, channels, and so many.
Vlogging tutorials offers you a step by step guide. You can get the answer to all your queries such as how to start vlogs? Where to start? Which content and topic are best, and so on.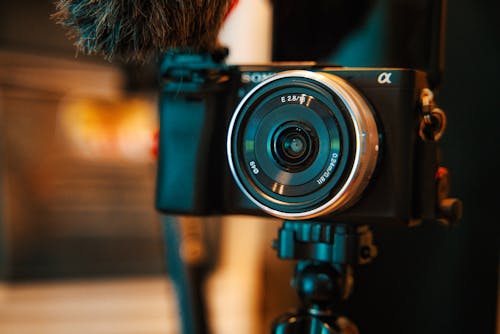 Let's Help You To Start Your Career In Vlogging:
Preparation In Vlogging Tutorial:
The first step to becoming a good vlogger is to look at what type of vlogging you wanted to start. You have to watch your favorite vloggers. Watch their vlogs various times and get knowledge. Do they give their intro and how they look? Would they use music or not in their vlogs? Why do they edit and record? And so on. But remember one thing you only have to copy them. You should create something new and different vlogs.
Create A Channel:
If you don't have a channel then at first you have to create a channel on vlogging platform. It is free from all the costs, and you need only a few minutes to create it.
Select The Right Equipment – Vlogging Tutorial:
For creating superior quality videos, it is essential to select the right equipment. This equipment is not so expensive, so anyone can easily afford it. You don't have to spend lots of money to buy a piece of expensive camera equipment, but it is essential to have the best camera. If you look to buy a superior quality camera, then you can search it online. Their various platforms are present where you can buy a camera. If you don't have a big budget, then you can also buy a tripod, microphone and so on.
Prepare Your Video:
Now its time to select the material of vlogs in more detail. After choosing a topic, you have to prepare a video like to select a place, writing a script, etc. When you write a script, then you have to consider some factors such as use understandable and straightforward words. After writing a vlog, start to film your vlog. When creating a vlog, don't overthink and be relaxed. If you feel nervous while creating a video, then it creates problems for you. You have to make sure to use the best audio quality and good lights.
The Conclusion:
Hopefully, this step by step guide will help you to become a good vlogger. If you follow this vlogging tutorial, then you can make your vlogging attractive and useful. After following these steps, you can earn a massive amount of money.